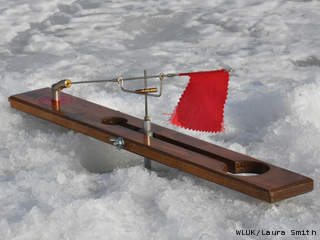 MADISON, Wis. (WSAU) --
Get ready for Free Fishing weekend in Wisconsin. Department of Natural Resources officials are encouraging everyone to get out and ice fish this weekend.
Over the weekend you won't need a license to fish on any inland waters, in the Wisconsin controlled parts of the Great Lakes on on the Wisconsin side of the Mississippi River.
In addition, the DNR offices around the state including Merrill's Council Grounds State Park will be offering rental use of tip ups, jiggers and other fishing equipment.
You can learn more and find out how to get the rental equipment from DNR offices online at http://dnr.wi.gov . Enter "Free Fishing Weekend" in their search box.