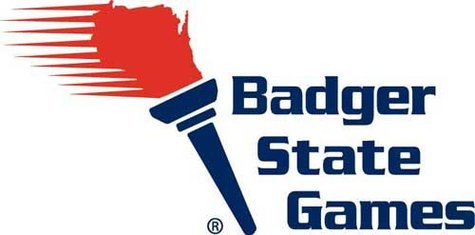 WAUSAU, Wis. (WSAU) -- The Badger State Games are back!
The games get started this weekend across central Wisconsin and will run for the next three weekends.
Central Wisconsin Sports Authority Sales Director Richard Barrett says the big new event this year is Fat Tire Biking. "It's a pretty neat thing. Normal mountain bikes have a 2 and a half inch wheel, these go up to about 5 inches wide, and they run real low pressure tires, and they ride right on top of the snow. And we have a 7 mile, 14 mile and 21 mile races." Other events up this weekend include archery and bowling.
Barrett says two old favorites are back. "This year we're adding back in trap shooting which will be at Marathon Trap Club out on Highway N. And then we have sporting clays will be done at the Wausau Skeet and Trap Club in Brokaw." Those events will run on the weekend of the 31st.
Last year a number of events including Nordic Skiing had to be cancelled due to lack of snow cover, but Barrett says that won't be a problem this year. "Stuff that's taking place will have almost ideal conditions. We've got a nice snowfall happening today, which will be groomed up for everybody by the weekend, and we'll have temperatures should be in the teens, so it should be a pleasant time to be outdoors."
You can keep up with the games online at http://www.badgerstategames.org