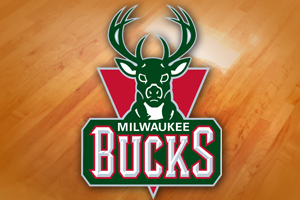 MILWAUKEE, WI (LEARFIELD-WSAU) Racine native Caron Butler scored 30 points last night, as the Milwaukee Bucks ended a nine-game losing streak with a 104-to-101 home victory over Detroit.
The veteran forward has been concerned about a lack of playing time lately, as the Bucks focus on developing their younger talent in the midst of a losing season. Last night, Butler played over 32 minutes, on a night in which his bobble-head was given to fans. His teammates O-J Mayo and Larry Sanders missed the game due to illness.
Butler put Milwaukee in front for good when he nailed a jump shot with just over four minutes left. Detroit got to within one point with 1:50 left, but Brandon Knight hit a jump shot to give the Bucks a three-point edge -- and the Pistons were held scoreless the rest of the way.
Butler also had seven rebounds and five assists off the bench, as the Bucks won their first game in 10 tries in the New Year. Knight had nine assists and 16 points.
Former Buck Brandon Jennings scored 30 for Detroit, which lost its third game in its last four.
The Bucks improved to 8-and-33 on the year. They'll play at Cleveland Friday night.