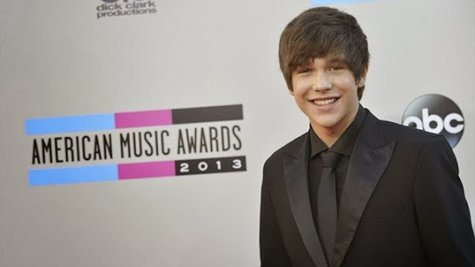 Female Mahomies can breathe a sigh of relief: Austin Mahone is 100 percent NOT dating Selena Gomez.
Speaking to MTV about a story that claimed he and Selena were seeing each other after being introduced by Taylor Swift , Austin said, "It's not true. I'm not dating [her]." He added, "It's strange. I don't know where they come up with it, but it's cool."
That doesn't mean he doesn't have a relationship with Selena; they're just not romantically involved. "She's one of my friends," he told MTV. "We are always talking about music. She showed me some of her songs that she's got coming up, so we're cool."
And out of all the people he could be linked to, Selena isn't a bad choice, either. "She's great," he said. "She's talented, very beautiful."
Copyright 2014 ABC News Radio