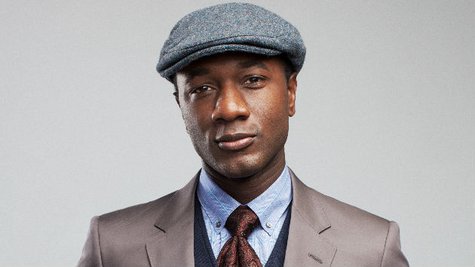 Aloe Blacc is one of several artists, including Jennifer Hudson , Nick Minaj and Ed Sheeran , who'll be performing live in Philadelphia this Fourth of July as part of the city's annual "Welcome America! 4th of July Jam." The concert, which draws tens of thousands of people annually and ends with a huge fireworks display, will air live on Palladia and VH1, and Aloe says he's thrilled to be involved.
"Yeah, it's really cool. Especially in Philly, to be performing for the Fourth of July," Aloe tells ABC News Radio of the patriotic surroundings. He's especially excited that the music is being organized by Jimmy Fallon 's house band, Philly hip-hop legends The Roots . Aloe says, "To be performing with The Roots...I've only had a couple of chances to perform with them, but this time, for such a huge audience -- I can't wait!" The show airs from 8 to 11 p.m. ET.
After that performance, Aloe will return to his current gig: opening up for Bruno Mars on his acclaimed Moonshine Jungle tour. "The tour with Bruno Mars is really great," he tells ABC News Radio. "I'm learning something new every night, 'cause I sit and watch his band and him perform. But it's really smooth, he's got a fantastic team around him, and I just feel honored to have been invited."
Unfortunately, as much as we'd like to envision Bruno and Aloe jamming together backstage before the show, both singers' hectic schedules have prevented the two from spending any time together.
"I've seen him in passing, here and there, and backstage, but for the most part whenever I'm not onstage, I'm out doing more promo and off to a different city in between shows," he says. "So [we] haven't had a real chance to hang out."
Aloe will have a few more weeks to get the chance to hang with Bruno, though: the tour runs through July 20.
Follow @ABCNewsRadio
Copyright 2014 ABC News Radio