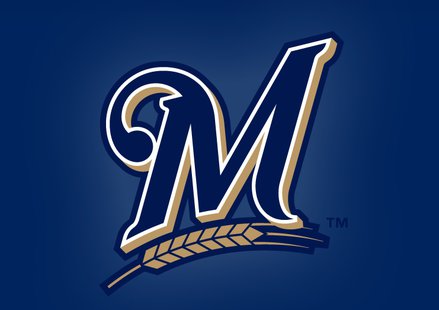 CINCINNATI, Ohio (WSAU-TSN) Jay Bruce broke out of the worst hitting slump of his career with a two-run homer in the eighth inning, lifting the Cincinnati Reds to a 4-2 win over the Milwaukee Brewers in the rubber match of a three-game set on Sunday.
Bruce was hitless in his last 26 at-bats, including going 0-for-3 on Sunday, before delivering the game-winner. After Milwaukee tied the game at 2-2 in the top of the eighth, Will Smith (1-2) took the mound and walked Brandon Phillips with one out for Bruce, who crushed a 1-2 offering over the wall in right.
Bruce finished with three runs batted in, while Devin Mesoraco went 3-for-4 with the other RBI. Phillips and Todd Frazier each had a pair of hits and a run scored.
Mat Latos (2-1) was terrific on the mound for Cincinnati in his fifth start of the season, yielding just the two runs on four hits. Jonathan Broxton pitched a 1-2-3 ninth for his sixth save of the year.
Milwaukee starter Yovani Gallardo tossed seven two-run innings before he was removed for a pinch-hitter in the eighth after throwing just 95 pitches.
The Reds got off to a quick start when consecutive one-out singles by Frazier and Phillips in the bottom of the first put runners on the corners for Bruce, whose grounder to second plated the game's first run. Mesoraco made it 2-0 with his single to right later in the inning, but Ryan Ludwick was thrown out trying to take third on the play.
Ramon Santiago nearly made it 3-0 with one away in the second inning, but came away empty after a controversial umpire review. Santiago's bomb to right field hit the wall and landed in the warning track when Logan Schafer failed to make a leaping catch. Santiago legged out an inside-the-park home run, but the umpires determined that the ball was interfered with by a Reds fan, prohibiting Schafer from making the catch. Santiago was ruled out on the play.
Latos was perfect through 3 1/3 innings before walking Jean Segura on four pitches. Aramis Ramirez ended his no-hit bid with a leadoff single in the fifth.
The Brewers finally put a run across in the sixth inning when Schafer tripled down the right field line and scored two batters later on Scooter Gennett's groundout to second.
Latos retired the first two batters he faced in the eighth inning before temporarily losing the lead. Schafer doubled to center and pinch-hitter Rickie Weeks laced the game-tying RBI single to center.