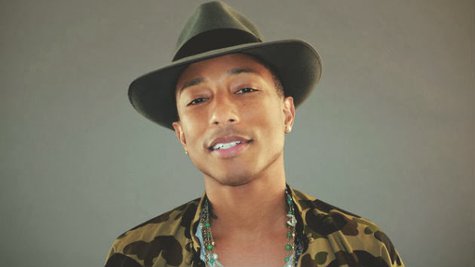 Pharrell Williams has issued an apology after receiving backlash for posing in a Native American feathered headdress for a magazine cover.
Pharrell, who has said in the past he is part Native American, posed in the headdress for a special collector's edition of Elle UK 's July issue , which is out Thursday. The magazine released a photo of the cover in advance, writing, "He's never looked so good."
Some people beg to differ. The cover -- and Pharrell -- drew criticism on social media, inspiring the hashtag "#NotHappy," in reference to his hit song.
Melanie Sainz , a member of the Hochunk Nation of Wisconsin, posted an open letter on Facebook to the magazine. Sainz wrote , "I am writing to inform you that your recent photo cover for Elle magazine is offensive and disrespectful....I would recommend that whatever compensation that you received for this cover photo and story is immediately donated to First Nations/American Indian veterans as they are the only entity that hold[s] the true right to wear a headdress."
Pharrell has since issued a statement, obtained by USA Today , in which he apologizes. He says, "I respect and honor every kind of race, background and culture. I am genuinely sorry."
Follow @ABCNewsRadio
Copyright 2014 ABC News Radio