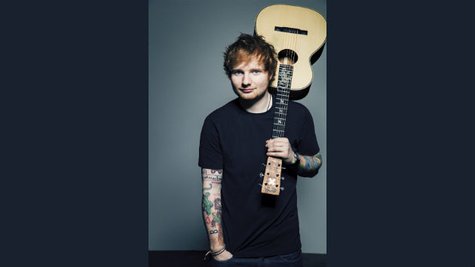 Ed Sheeran 's songs are romantic, but they wouldn't necessarily be described as "baby-making music" -- or would they? The singer took to Instagram Thursday to show off a letter from two fans who claim that their daughter was born as a result of them attending one of his concerts.
Ed posted to his Instagram account a photo of a letter he received from a "superfan" couple with five kids, who won a trip to New York City and a private concert by the singer. "You serenaded us for an hour, including dedicating a song to us as we danced together alone in front of the stage," reads the letter. "You shared our story with the audience and joked about how we might make another baby and perhaps considering naming it after you."
"We unexpectedly returned from our whirlwind getaway carrying our first girl!" the letter adds. "Had we not had that break, she would not exist. We want to thank you for literally changing our lives for the best in a single night!"
The couple included a photo of their baby girl, whose name is Edelle Elizabeth Lindsey -- "Eddie" for short. "Oh, and our five other children really want to say 'Hi!'" they added.
Ed captioned this photo, " This is the most heartwarming letter I have read. I love it x ."
Follow @ABCNewsRadio
Copyright 2014 ABC News Radio