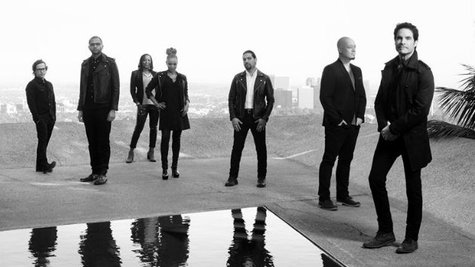 This past February, Train hosted its first-ever fan cruise. For the second installment, in 2015, they're just announced that they're bringing along two hitmaking acts: A Great Big World and Andy Grammer .
This year's cruise, dubbed the Sail Across the Sun Music, Food & Wine Festival, will take place from February 13 through the 17, and leaves from Miami. Train will perform two concerts during the cruise, and also do a Q&A with fans.
In addition to A Great Big World and Andy Grammer, fans will also enjoy music from legendary reggae act The Wailers , as well as the Yacht Rock Revue , which sends up '70s easy listening hits. Comedian Michael Ian Black is also on board, and there will be cooking demonstrations by star chefs Ryan Scott and Chris Cosentino .
Train debuted their new single "Angel in Blue Jeans" -- from their forthcoming album Bulletproof Picass o -- on NBC's Today show on Friday.
Follow @ABCNewsRadio
Copyright 2014 ABC News Radio