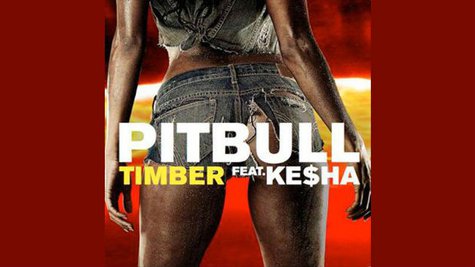 It's going down: a lawsuit has been filed over the Pitbull/Kesha #1 smash, " Timber ."
The New York Daily News reports that three songwriters have filed suit in Manhattan Federal Court, claiming that "Timber" rips off their 1978 song " San Francisco Bay ," and saying they're owed money from the record label for copyright infringement. Neither Pitbull nor Kesha is named in the suit.
Among the plaintiffs is harmonica player Lee Oskar. According to the paper, the suit alleges that Paul Harrington , who played harmonica on "Timber," was told to "emulate" Oskar's harmonica part in "San Francisco Bay" so it would have "an identical texture and sound."
The suit further alleges that even if the record company, Sony, obtained a license to use the song, they didn't get it from the songwriters, who haven't made any money from "Timber." The trio -- which, in addition to Lee Oskar, includes Keri Oskar and Greg Errico , according to Wikipedia -- is seeking $3 million in damages.
Follow @ABCNewsRadio
Copyright 2014 ABC News Radio