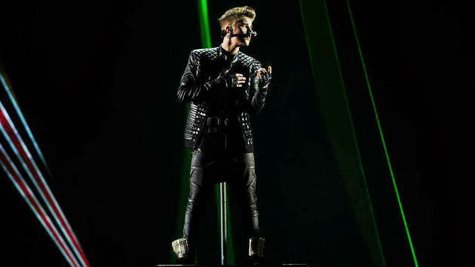 A warning to Justin Bieber fans: do not let yourself inside the Atlanta-area home he's renting if you weren't invited.
A 23-year-old woman named Qianying Zhao was arrested at the Sandy Springs home Wednesday after police were called to the residence by someone who lives there. The Doraville, Georgia, resident told police she entered through an unlocked door. She reportedly slept in one of the bedrooms.
Zhao claimed she is a friend of Justin's and that she went to the home to attend his birthday party. The celebration was actually held earlier in the week, at another location.
Zhao has been charged with criminal trespass.
Justin has been renting the home from music producer Dallas Austin . Reportedly, he's expressed interest in moving to the Atlanta area, after causing all sorts of trouble in his Calabasas, California, neighborhood.
Speaking of which, Justin's Calabasas home has been sold to Khloe Kardashian , according to E! News . She recently sold the L.A. home she shared with her now-estranged husband, Lamar Odom .
Copyright 2014 ABC News Radio