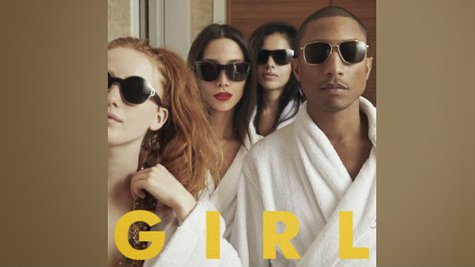 Having the #1 song in the country, appearing on the Academy Awards telecast, and releasing his new album the day after that telecast still wasn't enough for Pharrell Williams 's new album to score a #1 debut. The disc, G I R L , arrives at #2 on the Billboard album chart , behind rapper Rick Ross 's latest, Mastermind .
The good news for Pharrell, though, is that G I R L sold more copies than expected: 112,000, according to Nielsen Soundscan.
Selling millions of singles and albums with the cast of your hit TV show is apparently no guarantee of a #1 album either. Glee star Lea Michele's debut, Louder, enters the chart at #4, with first-week sales of 60,000 copies. As Billboard notes, the Glee cast has charted 22 albums since the show's debut, three of which reached #1.
Elsewhere on the chart, Ashanti -- remember her? -- returns to the top 10 with Braveheart, her first album since 2008.
Copyright 2014 ABC News Radio