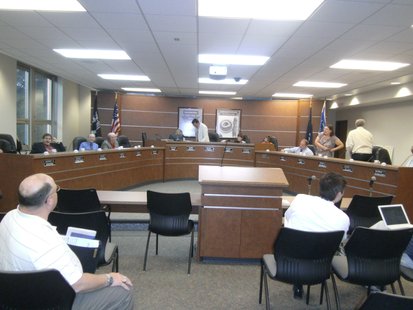 WAUSAU, Wis. (WSAU) -- No changes were made to Wausau's new alcohol sober server ordinance. There was plenty of discussion, but in the end, it was a vote of 7-2 in favor of leaving the requirement for servers to be below point-04.
Alderperson Sherry Abitz believes leaving the ordinance at point-04 is the right thing to do. "How can you really make a sane decision on if there's illegal activities going on, somebody has a gun, somebody has a knife, somebody is a minor, somebody's causing a ruckus, and that you're really able to resolve those situations if you are close to a point-eight?"
Alderman Keene Winters believes the city should not be setting tougher standards for alcohol than the state. "The standard in the state is point-08, and so we're going to be saying to people, you're standing here, and if you go into the bar and the bartender blows a point-05, we're going to say to them, 'You're too drunk to stand behind that bar, please get in your car and drive home' because that will be perfectly legal, and that makes no sense to me. When you have that kind of inconsistency, I think we invite a legal challenge to this."
Council President Lisa Rasmussen says people support the sober server ordinance for different reasons, but for her, it's just one thing: safety. "This is 100% about safety. It's not about social change. It's not about the uphill battle about over-consumption or over-serving, because we've all fought that battle too, in here and in committee. This is about this activity taking place in a safe setting and making sure that it's done properly and that the people doing it are able to make rational and sound decisions. That's all it's about for me."
The motion to change the allowable level for servers to point-08 was offered by Romey Wagner and seconded by Keene Winters. They were the only two votes supporting the change, so the ordinance stands as originally written.