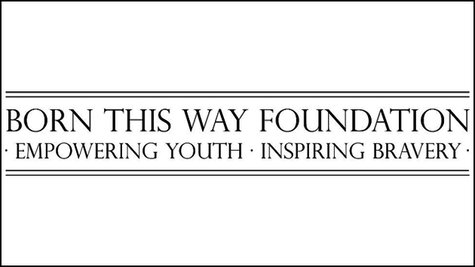 Lady Gaga , as well as her mom, were both forced to issue statements this week defending the integrity of their charity, the Born This Way Foundation.
The foundation came under fire after a website published a scathing article about its financial practices. The article took the foundation to task for "only" issuing a $5,000 grant, when its net assets total $2.1 million, and it spent hundreds of thousands of dollars on legal fees, publicity and a website, which the article claimed "had nothing to do with helping anyone." The charity also spent hundreds of thousands of dollars on its Born Brave Bus Tour, which traveled around the country last year doing outreach in different cities.
However, in a posting on her social networking site LittleMonsters.com , Gaga counters this criticism by pointing out that unlike other charitable foundations, the Born This Way Foundation's purpose isn't actually to make grants to other charities.
"We believe in advocating empowerment and creating a safe space for kids to go who feel helpless. Suicide Prevention, Compassion, Inspiring Bravery. This is our mission," Gaga explains. "We do not raise money and allocate the funds to other charities for them to do the work. We do the work...My mom is on the ground with the kids, so am I, the whole Born Brave Team is."
Gaga's mom, Cynthia Germanotta , hammers home this point in an op-ed on HuffingtonPost.com , writing, "First and foremost, we are an organization that conducts our charitable activity directly, and we fund our own work. We are not a grant-maker that funds the work of other charities, and were never intended to be."
She goes on to explain that her daughter "covered all of the start-up costs for the organization with her own money," and argues against the accusation that its website "had nothing to do with helping anyone."
"Born This Way Foundation's work has focused heavily on providing information on empowerment through its website, raising awareness of the importance of being kind to others through public relations and social media," Germanotta explains, adding, "Every dollar spent...including the legal fees towards the safe and effective implementation of each initiative, directly serves Born This Way Foundation's core mission of empowering youth."
Mother Monster's mother then finishes by writing that everything that the Born This Way Foundation has done is clearly detailed on its tax form, and adds, "A true examination of this form, not to mention a clear understanding of the differences between a grant-making organization and one that carries out its work directly would have made this a non-story."
Copyright 2014 ABC News Radio