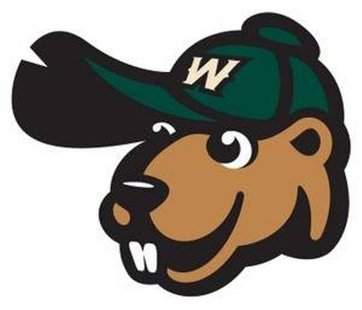 Wausau, WIS – The Wisconsin Woodchucks announce today the addition of junior outfielder Connor Welton from the University of Georgia. Connor is having an outstanding year in SEC hitting .320, after sitting out last season with an injury.
Welton, a 6'0, redshirt Junior from Atlanta, Georgia has been playing exceptional baseball this season. Welton was granted a medical red shirt last season due to shoulder surgery, now that healed he is taking full advantage of his junior campaign stating in all 25 games hitting .320 with 10 RBI. Welton has had a lot of success at Georgia in both his sophomore and freshman years. He sophomore year he played in 56 games hitting .271 and in his freshman year he played in 57 games helping his team make the NCAA regionals and hit .460 in the SEC tournament that year.
In high school he was a dean's list student and a two- sport star in Georgia in both football & baseball. As the starting quarterback Connor holds the school passing yards record with 3,458. As a baseball standout he had a career batting average of .422 and was won 4 state championships, 3 in baseball and one in football. Connor's father played at the University of Georgia and was apart of the 1980 National Championship team.
The WISCONSIN WOODCHUCKS Home Opener is Friday, May 30th in the newly renovated Athletic Park presented by The Samuels Group. Single game ticket will go on sale April 22nd for the 2014 season.