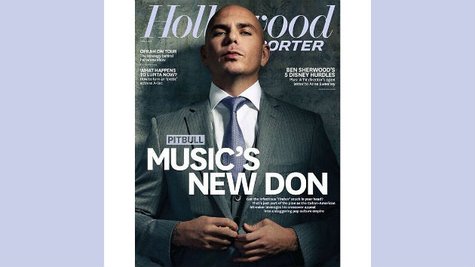 "Timber," the #1 hit by Kesha and Pitbull , has the same sort of organic, country-meets-dance sound that you hear in Avicii 's monster hit "Wake Me Up." And it's no wonder, considering that Pitbull admits that while making "Timber," he ripped off Avicii's sound on purpose.
In a cover story in The Hollywood Reporter , Mr. Worldwide reveals that he got the idea for the sound of "Timber" by listening to Avicii's album True -- the same disc that features "Wake Me Up" and "Hey Brother." "'Timber' had the same ring to it," he explains. "I was like, this is where [music] is going right now. We need to put this out ASAP…No one's doing this, we can run right behind it."
True came out in September; "Timber" was released in October. By the end of 2013, "Timber" was a smash all over the world, and eventually became Pitbull's second biggest solo hit, after "Give Me Everything."
Pitbull's manager Charles Chavez says that before "Timber" hit, radio stations were complaining that there was "too much Pitbull on the radio." "All of a sudden we give them this 'Timber' song," laughs Chavez. "And it's, 'Oh, there's not enough Pitbull on the radio!' It's all about hits."
In the same cover story, Pitbull outlines his plan to become a billionaire in the next few years, not only through music, but through TV projects, movies, the deals he has with brands like Playboy, Bud Light, Kodak, Voli vodka, and more. "Do I think it's realistic to be a billion-dollar company by 35?" the 33-year-old rapper asks. "Absolutely."
Copyright 2014 ABC News Radio