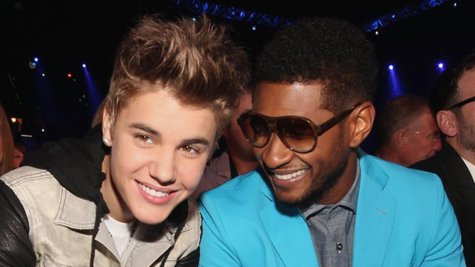 At least one legal hassle is over for Justin Bieber . A U.S. District Court Judge in Virginia has dismissed a copyright infringement suit over the song "Somebody to Love," from the Bieb's 2010 album My World 2.0 .
In a ruling handed down on Friday , Judge Arenda L. Wright Allen dismissed claims made by songwriters Devin Copeland and Mareio Overton against Justin, Usher and several publishing companies. The songwriters claimed that Usher appropriated elements their song of the same name, which was written in 2008. They claim that Usher first recorded his own demos of that new song, and it was then recorded and released by Justin.
The writers say they had pitched songs to Usher's then-manager, his mother Jonetta Patton , through a music talent scouting company in 2009. Later, Usher wrote his own song called "Somebody to Love," and they alleged that his song was "substantially similar" to their own -- a key the legal test in copyright infringement cases -- and were seeking at least $10 million in damages.
But the judge ruled that the songs are not substantially similar, writing in her decision that "their mood, tone, and subject matter differ significantly." She also found that an average member of the public would not consider the overall "aesthetic appeal" of the two songs to be similar.
Copyright 2014 ABC News Radio