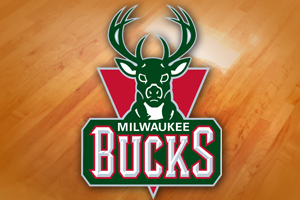 AUBURN HILLS, MICH (LEARFIELD-WSAU) The Milwaukee Bucks will play at Detroit tonight, as they close out their worst season in their 45-year history. The Bucks are 14-and-59 with nine games left. Four more losses would give them a team-record 63 defeats.
Milwaukee also remains two games ahead of Philadelphia for the top spot in the N-B-A Draft Lottery, and the best chance of getting the top overall pick in June.
Coach Larry Drew says he knows that lots of fans want the Bucks to tank for the top spot -- but he won't lose games on purpose. Drew insists that he's still trying to get his injury-depleted roster to win games, and play hard each night. Drew says it's easy to just play out the string at this point -- but he swears he won't do it.
The coach says he still sees passion among his players, as evidenced by forward Giannis Antetokounmpo. The 19-year-old played 22 minutes in Saturday night's home loss to Miami, despite a sore right ankle. He had one point and four rebounds, but Drew said he was happy just to see Antetokounmpo in the game.