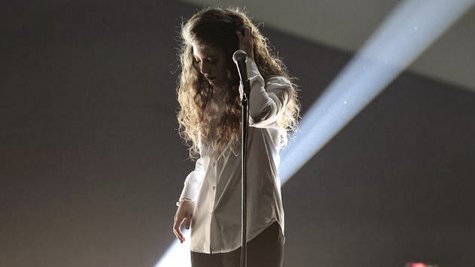 Lorde is striking back against a photographer she's accused of stalking her and "subjecting" her to "extreme fear" -- by revealing his information via Twitter.
Posting a photo of the photographer, Lorde tweeted, "This man has been stalking me, photographing me and refusing me privacy. i am scared of him. He frequents [Auckland Central, New Zealand]. His name is Simon Runting ." She then posted some photos Runting took of Rihanna in her hotel room last year in Auckland. At the time, according to the New Zealand Herald , Rihanna reacted to those shots by saying she hated paparazzi "more than the Nazi."
"This should not be an accepted standard for young women or anyone in this industry," Lorde added , and posted a link to Runting's personal Facebook page. "i refuse to stay complicit and i refuse to stay passive about men systematically subjecting me to extreme fear."
Lorde noted on Twitter that, while she does realize that being a celebrity means subjecting herself to attention by photographers, there's got to be a limit to how far they're allowed to go.
"i understand that this comes with the territory. i do not understand why I should be complacent," she wrote .
Copyright 2014 ABC News Radio