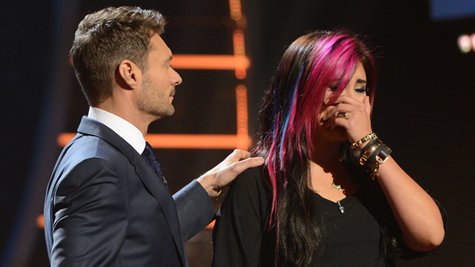 Jessica Meuse was eliminated from American Idol on Thursday night, leaving three contestants to compete in next week's semifinals: Caleb Johnson , Jena Irene and Alex Preston .
Following the announcement by host Ryan Seacrest , Jessica performed her original song, "Blue Eyed Lie." It was a tune the 23-year-old Alabama resident previously introduced to the viewers during her audition and again during a performance show in early April.
Caleb, Jena and Alex will return to the American Idol stage next Wednesday night. We'll also see footage from their upcoming hometown visits.
Copyright 2014 ABC News Radio