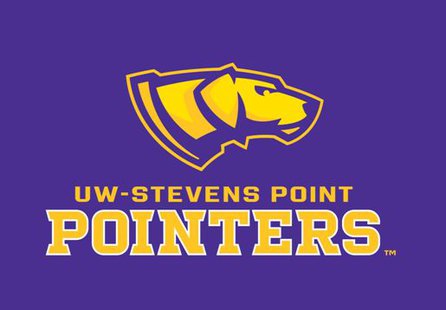 5/13/2014 | Baseball MADISON, Wis. -
Luke Watson
(Appleton, WI/Xavier) was named the Wisconsin Intercollegiate Athletic Conference (WIAC) Pitcher of the Year to lead a group of nine members of the UW-Stevens Point baseball team who earned All-WIAC honors, as announced by the league on Tuesday afternoon. Watson was joined on the All-WIAC First Team by
Brandon Kranz
(Waukesha, WI/West),
Kyle McHugh
(Polonia, WI/Rosholt) and
Cam Seidl
(Appleton, WI/Fox Valley Lutheran), while
Jimmy Coady
(La Crosse, WI/Aquinas),
JP Feyereisen
(River Falls, WI/River Falls),
Bobby Gregorich
(Plover, WI/SPASH) and
Riley Spetz
(Sturgeon Bay, WI/Sevastopol) were all selected as honorable mentions. Watson's selection as the 2014 WIAC Pitcher of the Year marked the 10th straight year that UW-Stevens Point has either had the league's pitcher of position player of the year. Watson is the third UWSP player in a row to be named the conference's pitcher of the year after leading the WIAC with a 2.03 ERA in 11 appearances, including eight starts. The junior's seven wins (7-1) lead the team and he also paces the starting rotation in complete games (four) and opponents' batting average (.195) after giving up just 41 hits in 62.0 innings. Kranz earned All-WIAC honors for the first time this season as a sophomore and leads the Pointers with a .418 batting average and .488 on-base percentage. The sophomore also ranks second on the team in hits (59), RBI (39) and multi-hit games (17). Kranz also recorded a .985 fielding percentage, while splitting time between left field, first base and second base. McHugh was also selected as All-WIAC for the first time in his junior season. The designated hitter leads the Pointers in hits (60), doubles (23), home runs (9), total bases (110), slugging percentage (.696), multi-hit games (18) and multi-RBI games (18). McHugh leads the WIAC in doubles and also ranks second in RBI (57), tied for third in home runs, fifth in total bases and ninth in batting average (.380). After being named the 2012 WIAC Pitcher of the Year, Seidl again earned a spot on the All-WIAC First Team in 2014. Seidl has a 6-2 record in his senior season and leads the starting rotation in innings pitched (73.2) and strikeouts (76). His 76 strikeouts are 10 more than any other pitcher in the conference. The righthander has also thrown three complete games and two shutouts. Coady repeated as an honorable mention choice this season. The rightfielder is batting .311 in his junior season and is second on the team in runs (40), doubles (15), total bases (78) and is third in hits (52), RBI (32), stolen bases (7) and multi-hit games (15). Coady enters NCAA regional play on a 19-game hitting streak. In right field, Coady has a .984 fielding percentage and has thrown out five runners on the bases. Last season's conference pitcher of the year, Feyereisen was chosen as an honorable mention this season. The junior is 5-3 this season and has held opposing hitters to a .208 average in 56.0 innings of work spanning eight starts. He has thrown two complete game shutouts and has struck out 41. Gregorich is third on UWSP in batting average (.342) and home runs (4) this season and was named an honorable mention. The junior leads the Pointers with 10 stolen bases in 11 attempts and is second with a .559 slugging percentage. The SPASH grad has 13 multi-hit games this season, including three three-hit performances. Gregorich has committed just one error in centerfield and has a .984 fielding percentage. Spetz gathered honorable mention honors as a junior and is hitting .315 this season. The shortstop leads the team in runs (41) and has been hit by a team-high 17 pitches. He is also among the team leaders in hits (47), on-base percentage (.429) and stolen bases (7). At shortstop, Spetz has accumulated a .938 fielding percentage in 177 chances.
Harry Steldt
(West Bend, WI/West) was the UW-Stevens Point representative on the All-WIAC Sportsmanship Team. In his senior season, Steldt has started 30 games and is batting .250. The senior hit the first two home runs of his two-year UWSP career this season and also has a .991 fielding percentage behind the plate.