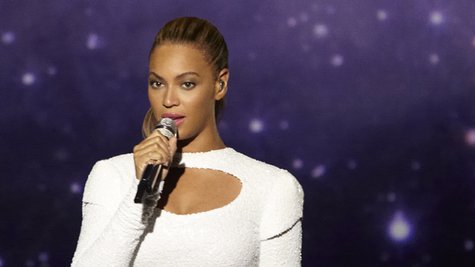 Apparently putting their May 5 elevator dust-up behind them, Beyonce and her sister Solange were all smiles Saturday in a new pic on Beyonce's Instagram feed .
The pair -- and Bey's hubby Jay Z -- already issued a statement that they're moving on from the much hyped May 5 mayhem, but now the New York Post reports the trio had a leisurely, 2-plus-hour lunch Saturday at the Cafe Amelie in New Orleans, where Solange currently lives with her son.
Meanwhile, also on Saturday, the cast of Saturday Night Live spoofed the drama in their opening sketch, with Jay Pharaoh playing Hova and S asheer Zamata playing Solange. Keenan Thompson played a security guard, trying to keep the pair apart. In an "exclusive video," the pair played off Knowles' slapping Jay as her attempt to get a spider off his back. "Get it! I got arachnophobia!" an allegedly thankful Jay says on their version of the elevator scrum. "You see?" Pharaoh says in a spot-on imitation of the star, "This is all just a misunderstanding."
As payback, the pair then reportedly played embarrassing footage of the security guard who reportedly leaked the incriminating video from the Standard Hotel.
Guest performer and former cast member Maya Rudolph then appeared as Bey herself, an unseen wind machine tossing her hair sexily.
Follow @ABCNewsRadio
Copyright 2014 ABC News Radio