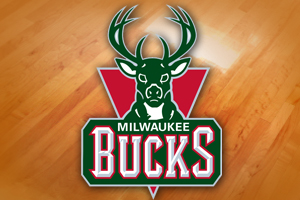 NEW YORK, NY( LEARFIELD-WSAU) The Milwaukee Bucks are expected to be a sure winner, no matter what happens in tonight's N-B-A Draft Lottery. That's because the draft class could be the deepest since 2003 -- when Marquette's Dwayne Wade was picked along with LeBron James, Carmelo Anthony, and Chris Bosh.
The Bucks had the worst record in the league this past season at 15-and-67 -- so they have the best chance of getting the right ping-pong ball which would net them the first pick in next month's draft. Milwaukee has a 25-percent chance of keeping its first overall position.
Philadelphia has the second-best chance at just under 20-percent, followed by Orlando and Utah. Regardless, Milwaukee will pick no lower than fourth.
New Bucks' owners Wesley Edens and Marc Lasry will be at the lottery site in New York tonight -- along with G-M John Hammond and players Giannis Antetokounmpo and Brandon Knight.
Lasry's son Alexander will represent the team in the room where the actual drawing takes place. Edens' daughter Mallory will be on stage. E-S-P-N is scheduled to televise the lottery around 7 this evening.