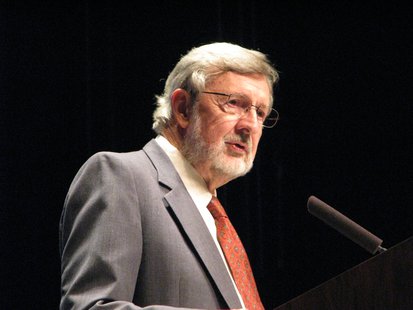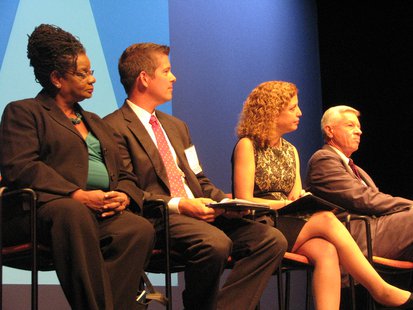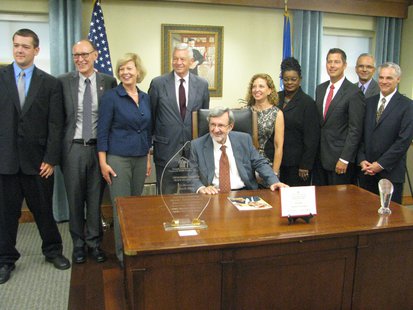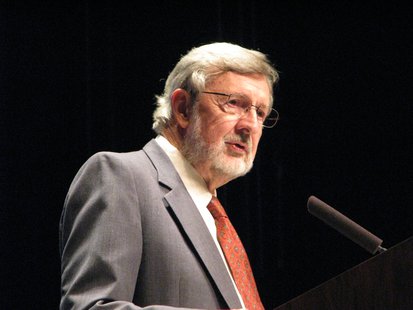 WAUSAU, Wis. (WSAU) -- The dedication ceremony for a new feature at UW Marathon County was held Wednesday.
The David R. Obey Civic Resources Center attracted several elected officials from both sides of the aisle, to honor the former 7th District Congressman and the center named after him.
The former Congressman says he hopes more young people get involved in their government, because politics impacts everyone's lives. "Well, I know that young people are often turned off by politics. They need to understand that whether they like politics or not, politics is going to impact their future. They need to understand how it works. They need to understand what their choice are, and this is a place where they can learn about that." He adds, "It's been politics that gave us Medicare, Medicaid, the Clean Air Act, the Clean Water Act, Public Broadcasting. Politicians made all of those choices, and that's made the country a better place." Obey says, "All I want it to do is to convince at least one student that politics is worth getting involved in. One person can make an awful difference if they're willing to work with other people."
The David R. Obey Civic Resources Center is in the UW Marathon County Center for Civic Engagement, and was put together with Obey's archives and dollars from both the federal government, corporate and private donors. The former Congressman said it really began with two former UWMC staff members. "It started because you had several faculty members here including Jim Veninga, the past Dean, and Jim Lawrence who thought that it would be good for the community, and they're the ones that really started it."
When Obey looks back, he says the biggest change in politics is the money. "When I was elected to the (Wisconsin) Legislature the first time, I spent eleven hundred dollars. Today, I've seen State Senate seats cost half a million dollars. That's the worst thing about it."
Obey is retired, but still engages in political discussions and public forums on occasion. There are things he misses about serving in Congress. "What I miss least is the fundraising and the role of money. What I miss most is just the people. There are a lot of awfully nice, good people in the Congress, and I certainly miss them. They were mostly all friends."
David Obey was elected to the 7th Congressional District in 1962 and retired from office four years ago.
The ceremony in a full theatre included several speakers, including Marathon County Administrator Brad Karger, County Board Member Jacob Langenhahn, current 7th District Congressman Sean Duffy, National Democratic Party Chair and Congresswoman Debbie Wasserman-Schultz, Senator Tammy Baldwin, and officials of the university. There were also comments by video from former Congressman Melvin Laird and former House Speaker Nancy Pelosi.
(Listen to the press conference with David Obey after the program on our website, here.)