Totally '80s for a Cause
'80s Hair Tips
Undoubtedly, the 1980's was a decade of totally awesome hair.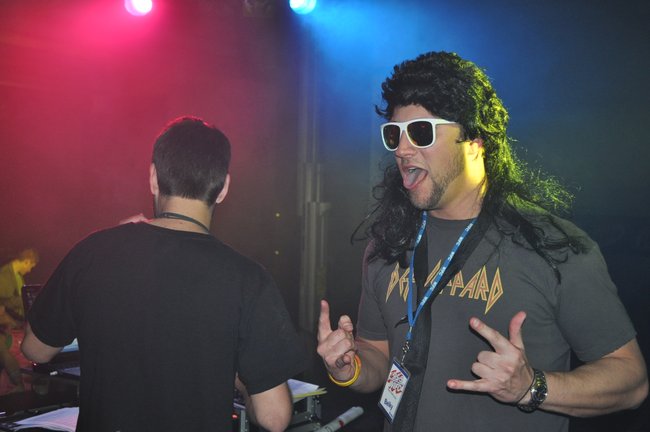 Here's our take on the hottest '80s hair trends:
The "I'm-closer-to-God-than-you bangs": Grab your Aqua Net and comb to bring back this bigger than life hairstyle. You remember that girl with just the monstrous hair that made all the girls jealous.
The "Asymmetrical": Think David Bowie. And a touch of bold color and your coolness points soar.
The "Side Ponytail": this one keeps trying to pop up again every couple of years but never again to the dramatic extent of the 80's coming-out-of-the-side-of-your-head of epic proportions.
The "Rat Tail": Thanks Billie Ray. Nuff said.
The Mullet: We'd like to thank Billie Ray again but sadly, this style was worn by millions of men across the world and seems to live on. Somewhere. Always. They emerge. Thank you Internet.